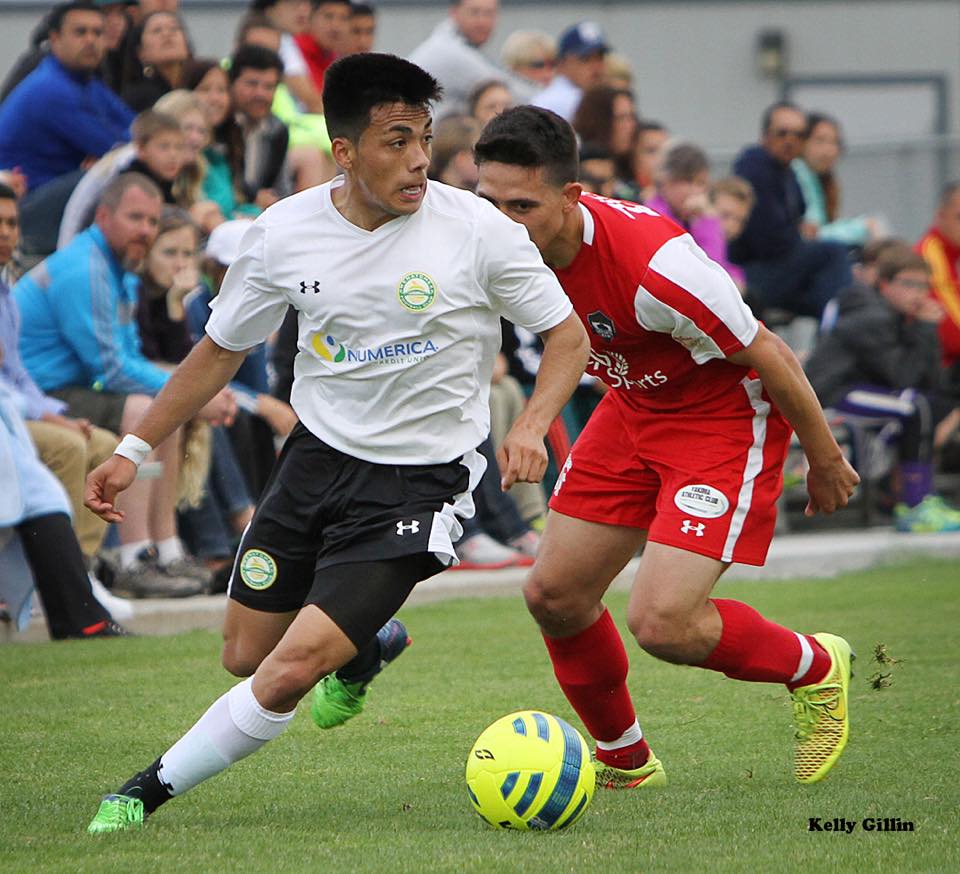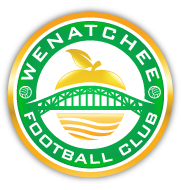 Wenatchee FC currently stand third in the Evergreen Premier League after their latest win evened the Capitals record at 4-4-0 with 12 standings points. Wenatchee rallied to beat Bellingham United 3-1 on Sunday night June 7 at Mike Hollis Field in 100+ degree heat.
Bellingham led 1-0 most of the way until WFC got a goal from Eleazar Galvan in the 70th minue to make it 1-1. Then in the late stages Luis Garcia scored the winner. His goal came in the 84th minute. Galvan scored an insurance goal in the 89th to make the final score.
Eleazar Galvan has now scored 10 goals in 8 matches. He's leading the EPLWA in goals. Galvan also recently became the first player to win two Offensive Player of the Week awards. He was honored for his hat trick in Wenatchee's 5-1 win over the Olympic Force.
WFC has a big match this Saturday night June 13 at Mike Hollis Field at when the 7-0-0 Vancouver Victory FC invade Wenatchee at 6 PM looking for their 8th straight win. The Victory top the table on 21 points.
| | | | | | | | | |
| --- | --- | --- | --- | --- | --- | --- | --- | --- |
| EVERGREEN PREMIER LEAGUE – 2015 | Pts | GP | W | L | T | GF | GA | GD |
| VANCOUVER VICTORY FC | 21 | 7 | 7 | 0 | 0 | 26 | 6 | +20 |
| SOUTH SOUND FC | 17 | 7 | 5 | 0 | 2 | 23 | 7 | +16 |
| WENATCHEE FC | 12 | 8 | 4 | 4 | 0 | 19 | 25 | -6 |
| SPOKANE SHADOW | 11 | 6 | 3 | 1 | 2 | 14 | 5 | +9 |
| YAKIMA UNITED FC | 10 | 8 | 3 | 4 | 1 | 18 | 18 | 0 |
| SEATTLE STARS FC | 7 | 7 | 2 | 4 | 1 | 11 | 18 | -7 |
| OLYMPIC FORCE | 6 | 8 | 2 | 6 | 0 | 16 | 26 | -10 |
| BELLINGHAM UNITED FC | 0 | 7 | 0 | 7 | 0 | 5 | 27 | -22 |